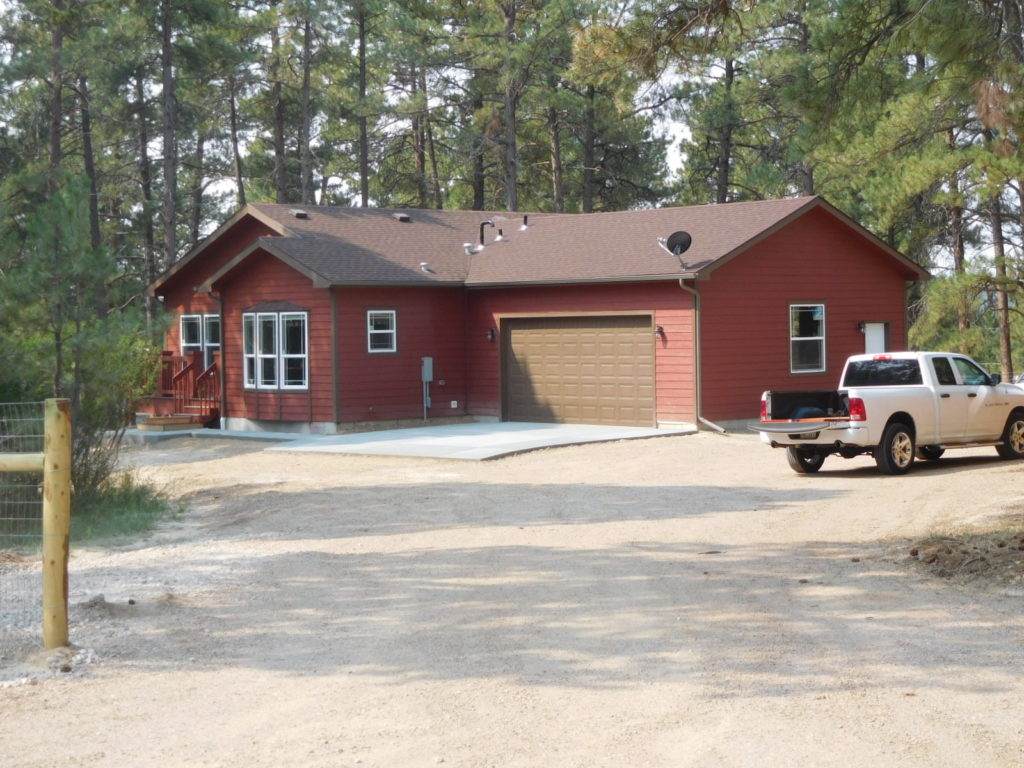 Looking to down size your home and monthly mortgage payment?
Let Liscott take this Y-40 standard design and redesign it to fit your lifestyle. That's what we did for the Rider Family.
Want  a really nice cabin for your second home?
Mrs. Rider wanted both, a smaller home that did not consume her life, giving her more time to spend with her horses on her new property in Elizabeth and downsizing her budget, so she can travel as she desires.
This Liscott design is an 1,100 sq. ft. ranch (one level) home with 2 bedrooms and 2 baths. Just the perfect size for Mrs. Rider.
The units arrive at Liscott's show home lot here in Castle Rock, CO to be stored until her foundation is completed.
Home is now set and we are close to finishing the garage and decks added to the home. Owner moving in soon!
Home Details
Square Feet: 1,100
Bedrooms: 2 Bedrooms
Bathrooms: 2 Bathrooms

Style: Cabin, Ranch, Solar, Tiny Home
Builder: Champion / Atlantic
Prices starting at*: $