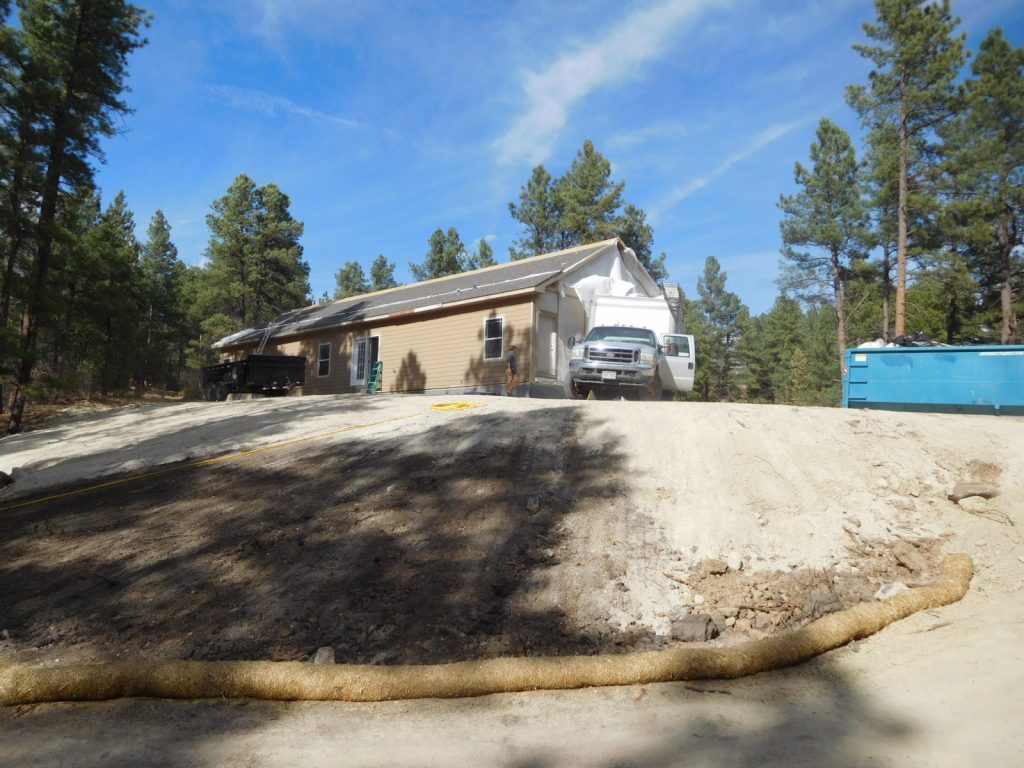 Looking for that beautiful treed private space?
Cannot find anything that fits your Budget?
Found the perfect property, but the cost of the land left less than you had hoped for your new home build?
Tried working with a site builder, only to find after months of research that the cost to build was well beyond your budget?
After two years of of doing all this, the McClure Family visited the Liscott Custom Homes office and found their solution!
Not only were the McClure's able to custom design their home, but they found that Liscott's System-Built modular home process was very flexible in design and allowed them to have a home on their new property right in Franktown, CO with the privacy they were seeking.
Call Liscott today to see if we can help you build your dream home.
* MSRP pricing is for the base model and selected options only and does not include delivery, land, installation, sitework, foundation, connections to water, sewer, and gas, permitting, taxes, title fees, and site-built/installed items such as wells, septic tanks, drain fields, garages, porches, decks, grading, landscaping, concrete flat work and steps. Additional costs may also be incurred due to the need to achieve code compliance associated with energy efficiency, snow loads, and wind loads for your specific building location. All pricing and specifications are subject to change without notice. MSRP is valid for 14 days following your inquiry. Contact us for a complete price.
Home Details
Square Feet: 2,204
Bedrooms: 4 Bedrooms
Bathrooms: 2 Bathrooms

Style: Ranch
Builder: Champion / Atlantic
Prices starting at*: $